France greeted us in full with abundance:  a sunny day, a beautiful landscape, small cute villages and patisseries with pain au chocolate and other delicious baked things.  
On our first morning in France we  visited and breakfasted with Tifane and Olivier, friends through Suzanne's job teaching at the Ecole Bilangue in Berkeley, and Olivier's family.  It was an excellent first stop as they were all from Bretagne and gave us pointers on where to go (in short: the coast) and helped us figure out what trains we might take for those parts where we don't want to bike.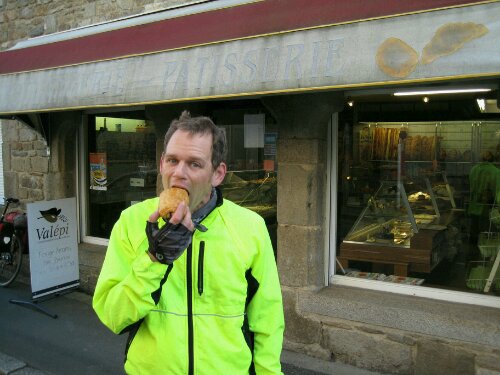 First of many pain au chocolat to be eaten in France.
There is no getting around the fact that France is just an easier place to bike tour than Ireland.   There is camping facilities and bakeries  everywhere, providing cheap and easy shelter and fuel for wandering cyclists.  The food is amazing.  And everyone drives on the right side of the road (we had to swerve across the road a couple of times when we accidentally reverted, Irish-style, to left).
We spent our first night in an amazing campground in Primel-Trégastel, part of the town of Plougasnou, with Carmel-by-the-sea grade views but at $10 a night and half the campground was empty.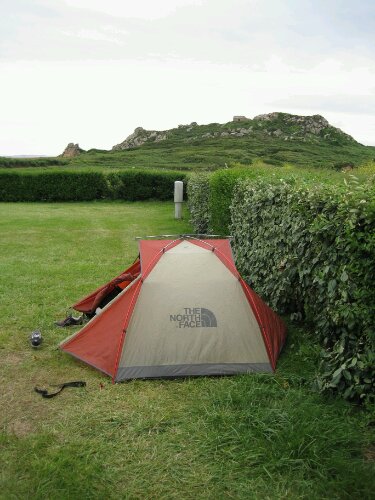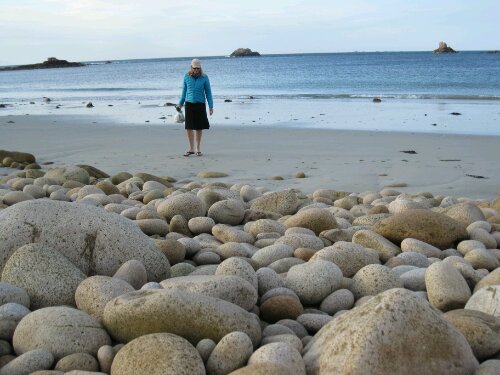 We also biked through nearby Morlaix, a scenic town of 16,000 with two stunning bridges overhead and hundreds of sailboats in the channel running through town.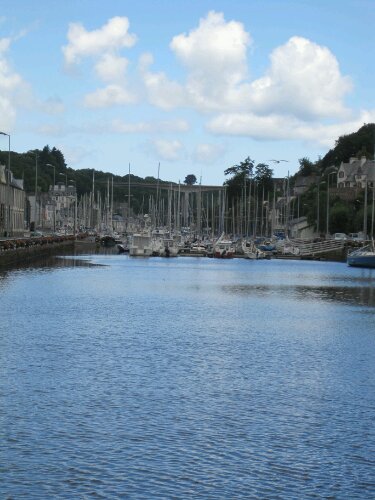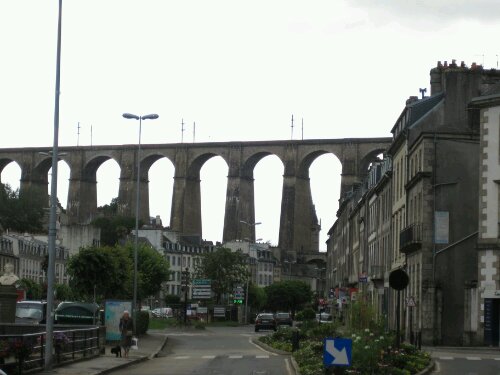 We'll be continuing east along the coast over the next few days to Mont Ste Michelle and then getting on a train heading south — probably from St. Malone to Bordeaux.