Bodhgaya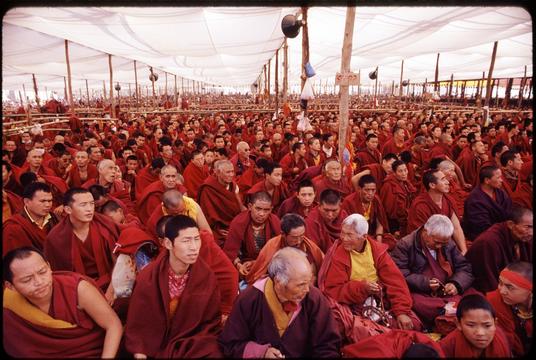 Some of the monks attending the Kalachakra. There were at least as many as three times as many monks in attendance as are visible here.
Cambodia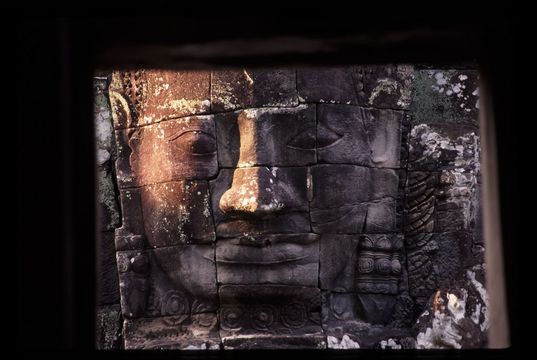 Statue of Avalokitesvara, the Bayon, ruins of Angkor. Avalokitesvara is a Buddhist deity who has postponed his own Buddhahood in order to be on the watch for the problems of people in distress, and to help all people reach enlightenment. The Khmers were in the process of becoming more Buddhist -- and combining it with Hinduism -- at the same time that they were building the temples of Angkor, so both are represented in the carvings. Avalokitesvara was always carved with four faces, one to each direction, to indicate that he was watching everywhere.
China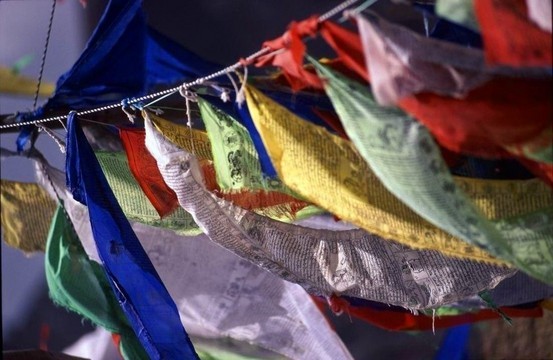 Tibetan flags on the (small) mountain that I climbed with an Israeli and a Dutchman near Xiahe.
Delhi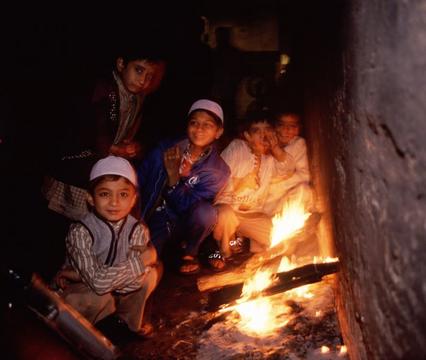 Boys sitting next to a fire in an alley off of a street market in Delhi.
Ladakh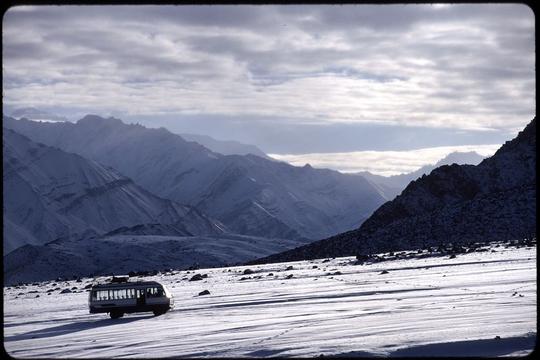 The bus from Leh to Likir, a small town in Ladakh, after it dropped me off in Likir.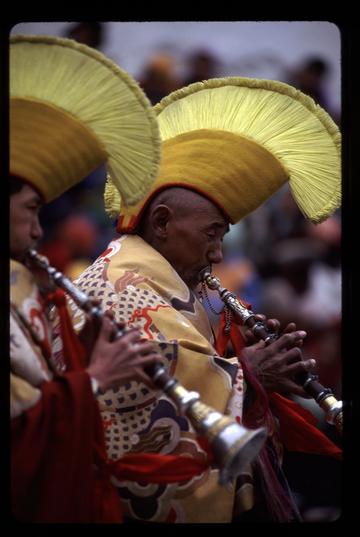 Monks playing gyalings at the winter festival at the Spituk Gompa, just outside of Leh in Ladakh, northern India.
Munnar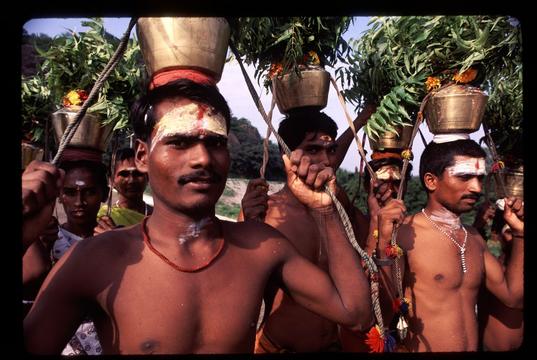 Hindu worshippers on top of a dam near Munnar, Kerala.
Rajasthan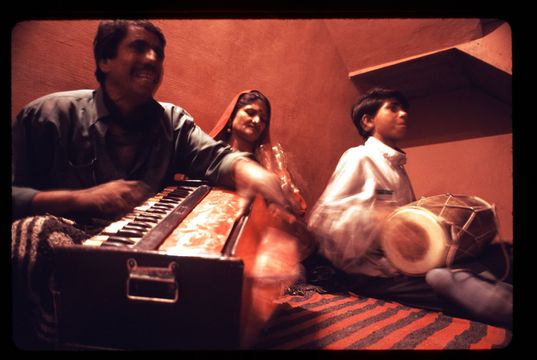 Family of musicians performing in Bikaner, Rajasthan.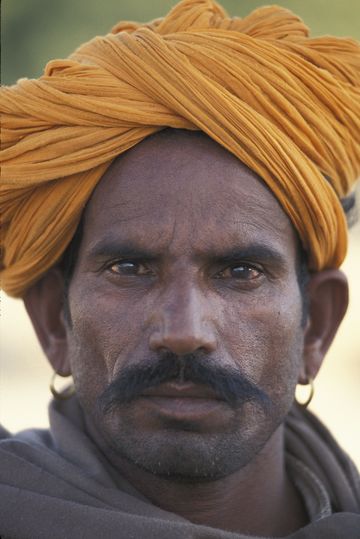 It's really stunning how willing people are in India to have their picture taken - even to relish it, as this man did - if you just ask.