St. Malo and the Breton Coast
We are in St. Malo, and it is awesome.  Suzanne finally got module marinere (mussels), we drank lots of cider, and we took a walk around the city walls, which I have an amazing view of the harbor and surrounding islands.  There was also a tall ship show in town and sailors everywhere.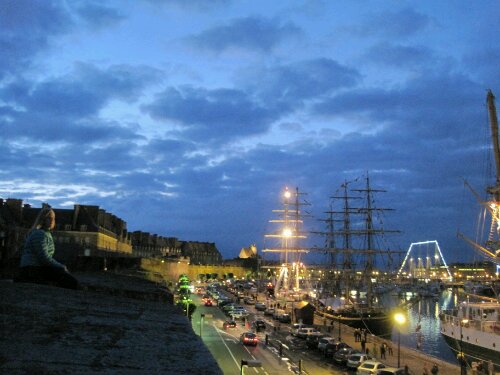 Today we go to see a mont saint michelle, and the day after we take a train to the Bordeaux. It has it been raining a lot here; we actually met two other bike tourists from Germany who were heading home because they thought it was going to be raining everywhere in France.  We aren't nearly so pessimistic, but we are excited to be in the south where it is warmer and dryer (usually).